If you see the error "The macro may not be available in this workbook or all macros may be disabled" when selecting a PyXLL menu item in Excel this article explains what you need to do.
This error is caused by Excel getting itself into a bad state the last time it was closed. Instead of closing properly it will have left a rouge EXCEL.EXE process running, and that is now causing problems.
To solve this problem first close all open Excel windows. Then go to the Task Manager by searching for "Task Manager" in the Windows Search bar.
If you see a summary like below, click "More details" to get to the full view of the running processes on your PC.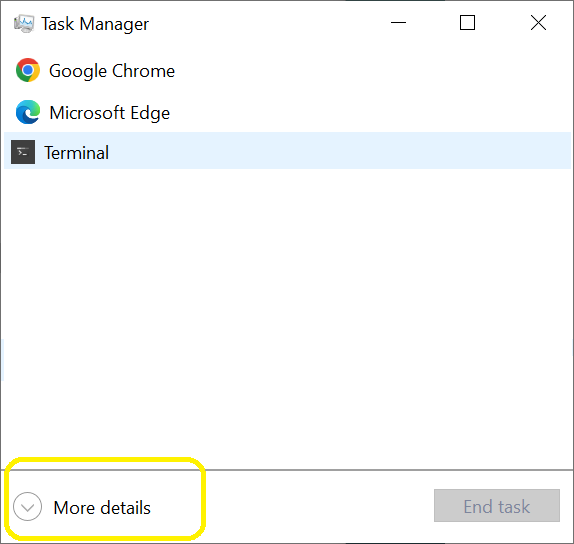 Once in the advanced view, go to the Details tab and look for any process named EXCEL.EXE. It can help to order the processes by name to find these.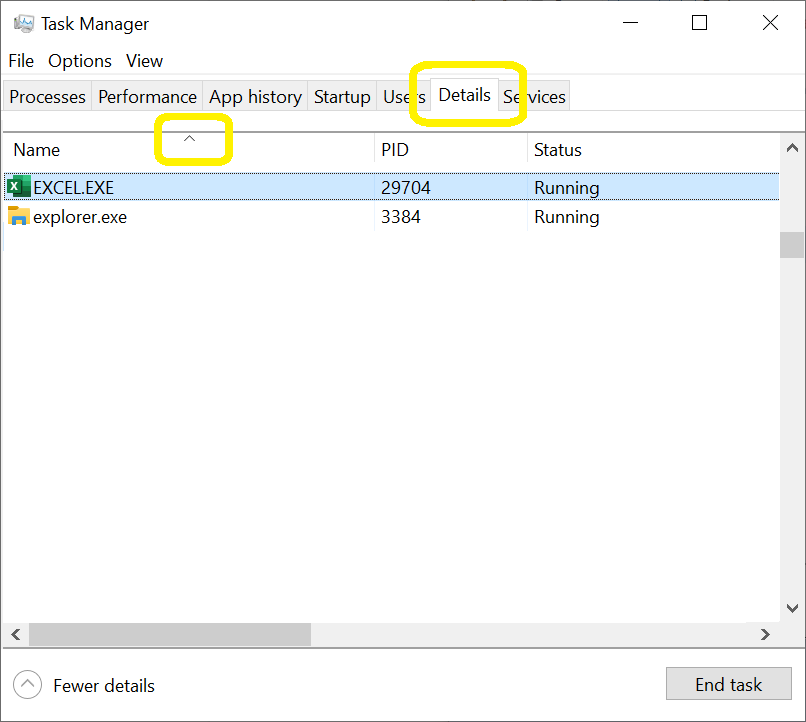 Right click and select "End Process" to terminate the Excel process.
Once you have confirmed there are no EXCEL.EXE processes running restart Excel and the error should be resolved.