If the PyXLL add-in no longer appears after an Office update it may be necessary to re-add it. You can do that in a couple of different ways:
If you have used the PyXLL command line tool, run "pyxll activate" to re-install the PyXLL add-in to Excel. Note, this may ask if you want to update PyXLL but you can select "n" to continue without updating.
You can re-add the add-in manually in Excel by going to File -> Options -> Add-ins -> Manage Excel Add-ins. We recommend closing and restarting Excel after doing this to check it stays loaded.
What to do if PyXLL still doesn't load?
Sometimes changes to Office's Trust Center Settings can cause add-ins not to load. In Excel go to File -> Options -> Trust Center -> Trust Center Settings.
You should see "PyXLL Ltd" under Trusted Publishers. If you don't, that may be the cause of Excel not loading the PyXLL add-in.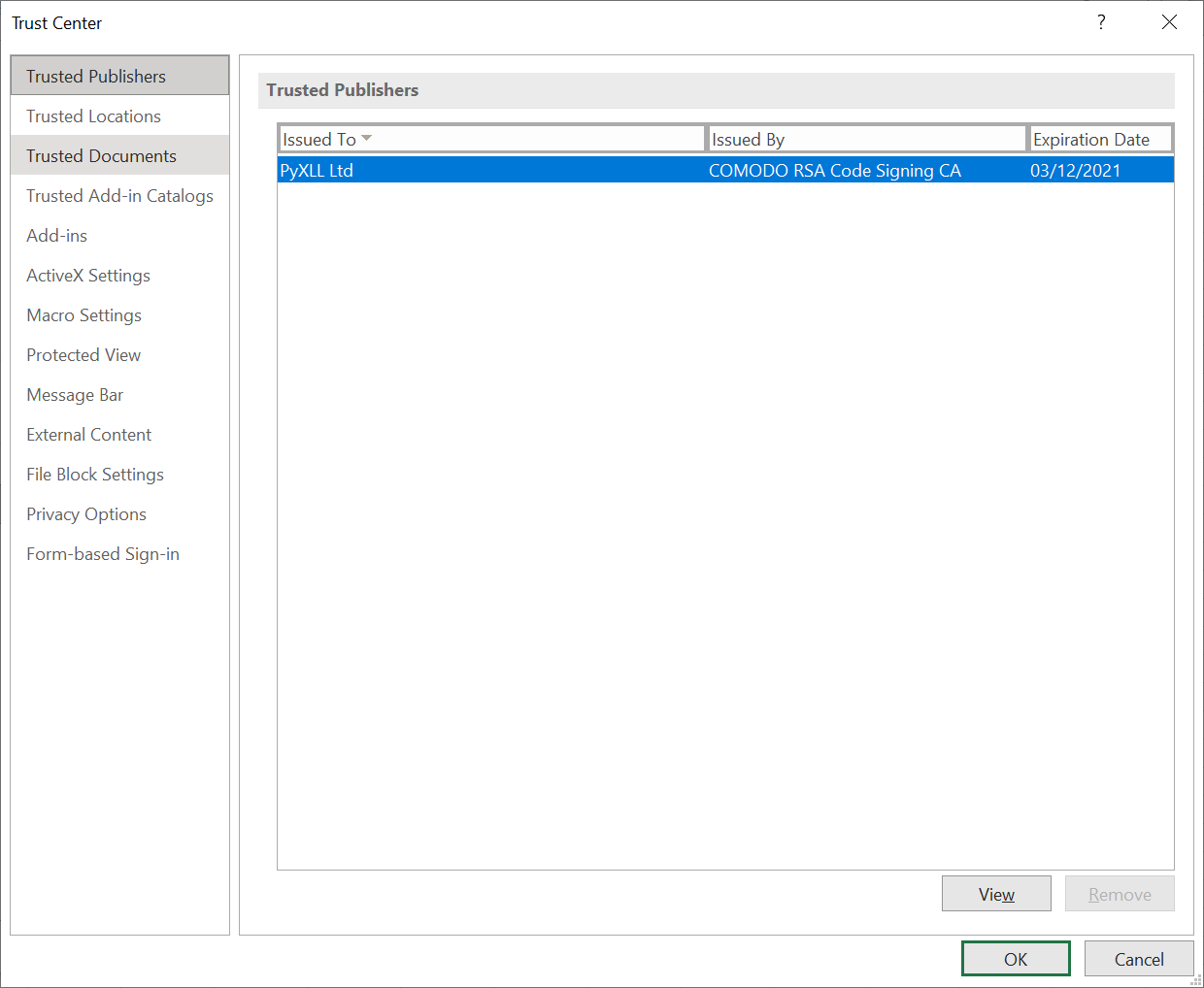 If you don't see PyXLL Ltd as a Trusted Publisher you can add the folder containing the PyXLL add-in (the pyxll.xll file) to your Trusted Locations.
Check the pyxll.xll file has not been blocked
Windows may have blocked the pyxll.xll add-in file because it was downloaded from the internet or another untrusted source.
If the pyxll.xll file has become blocked this will prevent Excel from loading it.
To check, right click on pyxll.xll and go to "Properties" and if you see an option "Unblock" then make sure it is selected.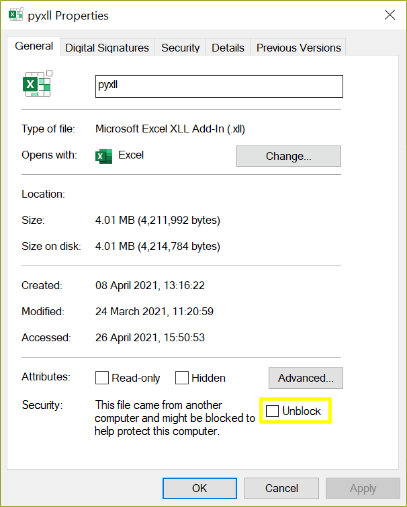 How to add PyXLL as a Trusted Publisher
Depending on your access permissions you may be able to make PyXLL Ltd a Trusted Publisher. Usually Excel will prompt you if you want to do this when you first load the PyXLL add-in, but you can also do it manually.
Right click on the "pyxll.xll" file and select "Properties".
Go to the "Digital Signatures" tab, select the PyXLL signature and click Details.
Click "View Certificate" followed by "Install Certificate..."
You will then be prompted with a wizard to take you through installing the certificate and you can choose the default option for each question.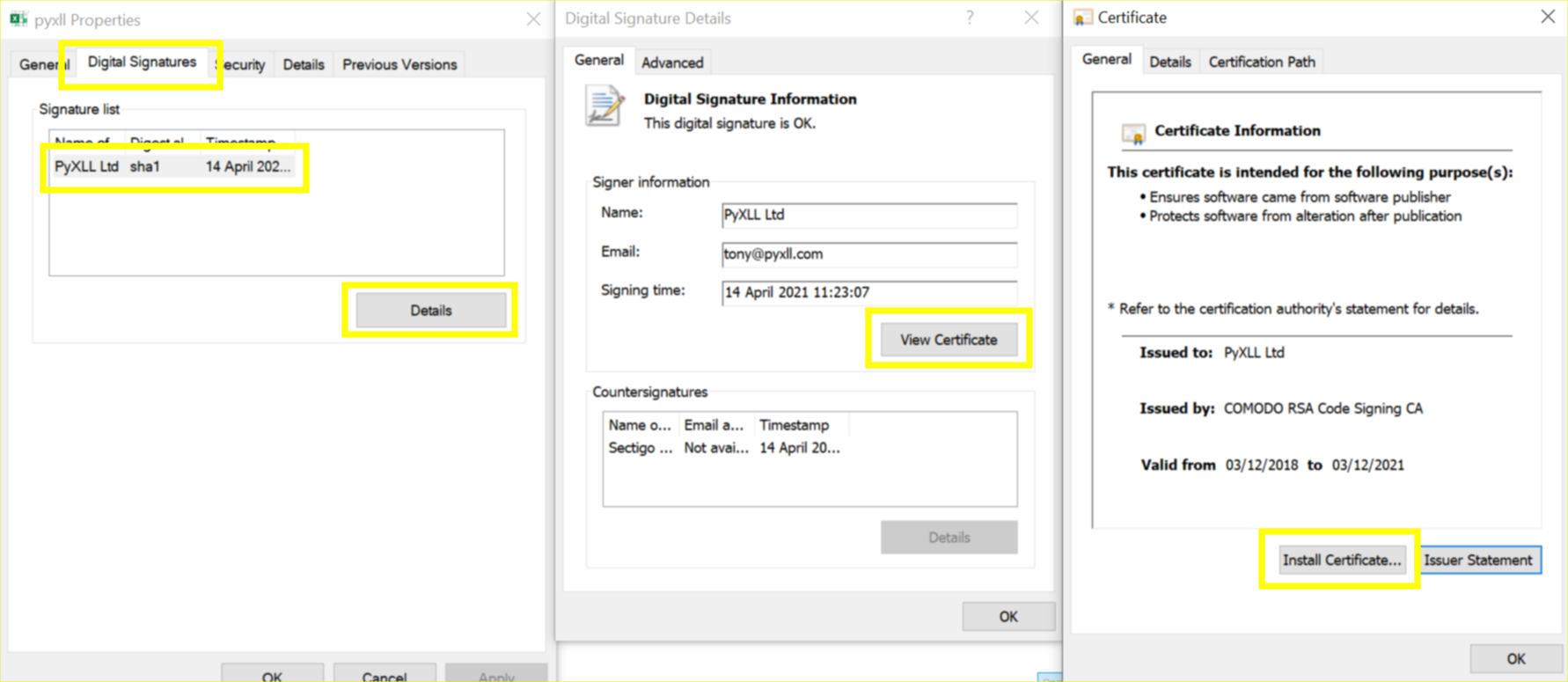 When installing the certificate you should install it into the "Trusted Publishers" certificate store.