If you are no longer using PyXLL and wish to uninstall it, you can simply remove it from the add-ins list in Excel. Alternatively, you can use the PyXLL command line tool "uninstall" command.
If you have installed the PyXLL Python package using "pip install pyxll" you can uninstall the PyXLL add-in by running "pyxll uninstall", and then uninstall the Python package by running "pip uninstall pyxll".
To uninstall the Excel add-in manually, in Excel go to Options -> Add-Ins. Select "Excel Add-ins" where it says "Manage" and click "Go".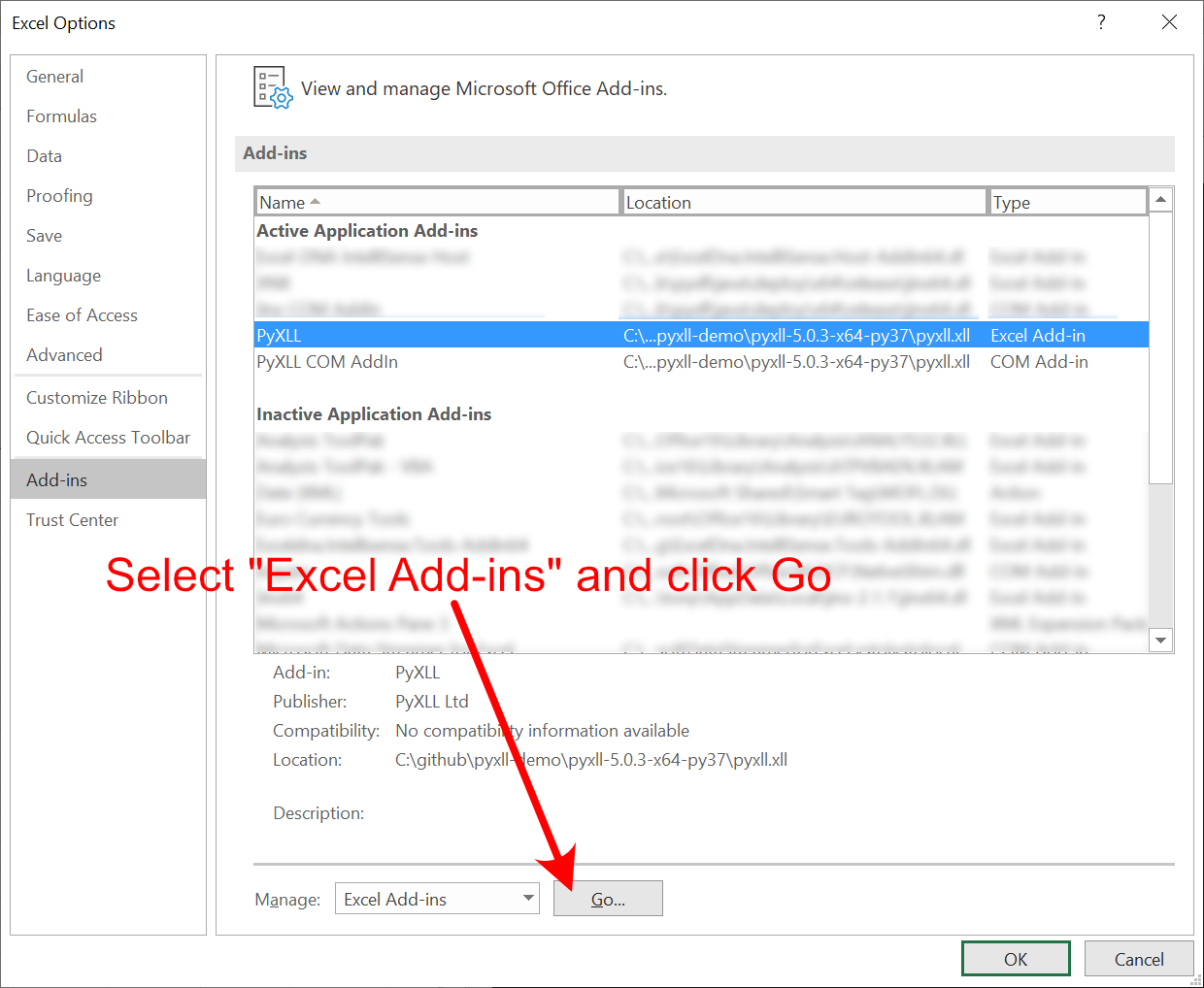 Next unselect the PyXLL add-in and press "Ok". Then completely close Excel.
Check there are no other open Excel sessions as Excel has the strange behaviour that it remembers the add-ins from the last open Excel instance. If you have another Excel instance running with PyXLL loaded, and you close that after removing PyXLL from another instance, Excel will still remember it which can be very confusing! If in doubt, close all Excel sessions, open one new one, remove the add-in, and then close that session.
Once you have removed PyXLL from Excel there is notthing more that needs to be done. You can now safely delete your PyXLL files if you no longer need them.