If you've added the PyXLL add-in to Excel but it's not loading when Excel starts there are a couple of reasons why that might be.
Usually it is because Excel does not trust the add-in and so it is refusing to load it.
You may see a warning like this which is telling you that the add-in is not trusted. However, depending on your Excel settings Excel may silently refuse to load the add-in withiout even showing this warning.
Things to Check
1. Check the pyxll.xll file has not been blocked
When downloading files from the internet Windows may block certain files (including Excel add-ins) which will prevent Excel from opening them. If this has happened to your PyXLL download then this can be the cause of the add-in not loading.
Find the "pyxll.xll" file in Explorer and right click on it. Then go to "Properties" and look to see if there is a Security section at the bottom. If there is, check the "Unblock" option.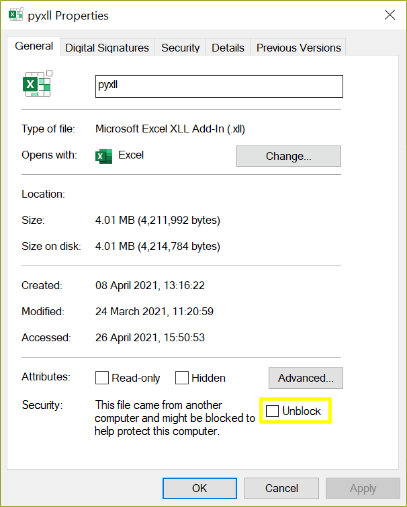 After unblocking the pyxll.xll file Excel should now be able to open it.
2. Check your Trust Center Settings
In Excel go to File -> Options -> Trust Center -> Trust Center Settings.
In the Add-ins screen make sure that Application Add-ins are not disabled. If you have "Require Application Add-ins to be signed by Trusted Publisher" set then read on for instructions on how to install the PyXLL Trusted Publisher certificate.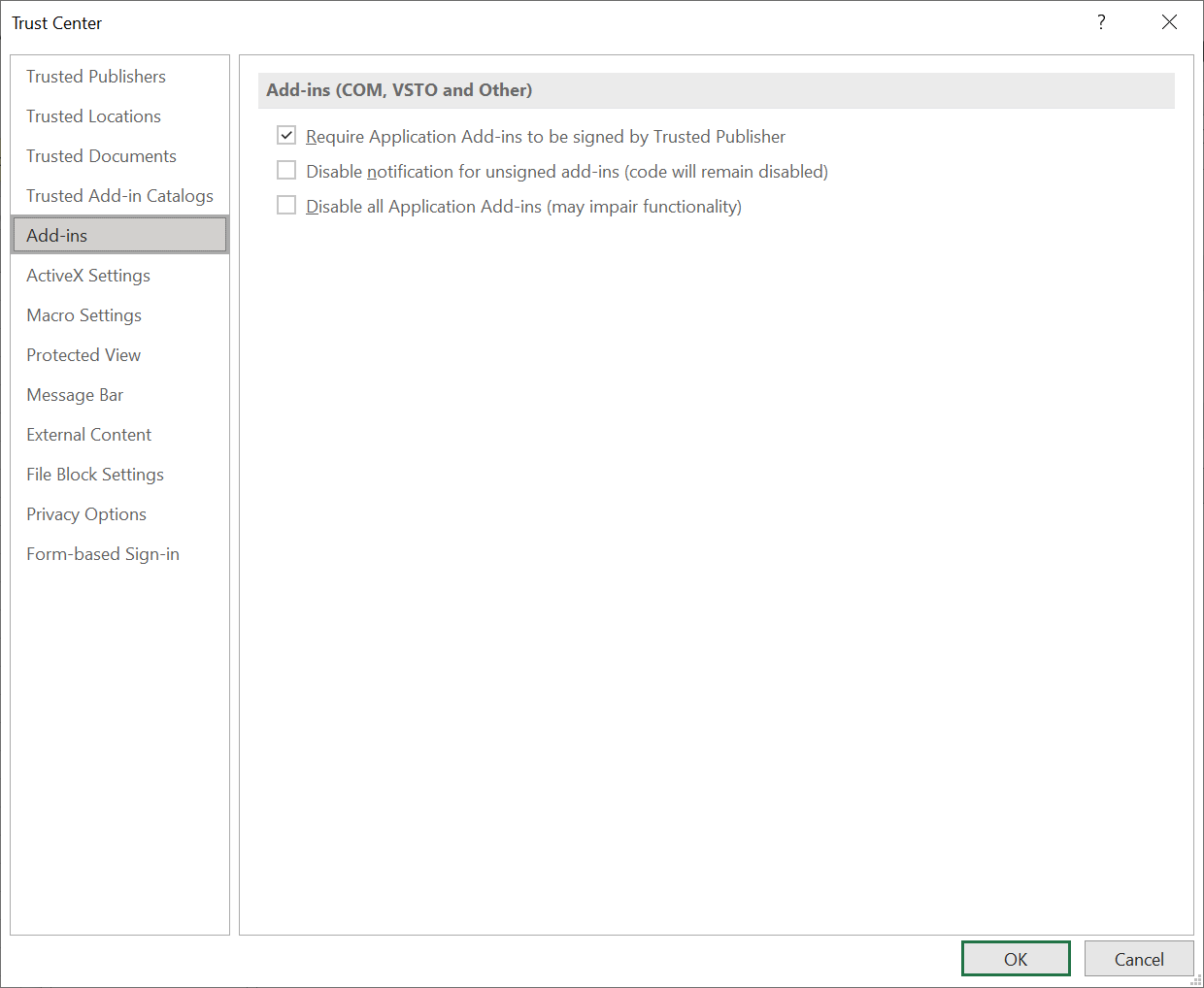 How to add PyXLL as a "Trusted Publisher"
Depending on your access permissions you may be able to make PyXLL Ltd a Trusted Publisher. Usually Excel will prompt you if you want to do this when you first load the PyXLL add-in, but you can also do it manually.
Right click on the "pyxll.xll" file and select "Properties".
Go to the "Digital Signatures" tab, select the PyXLL signature and click Details.
Click "View Certificate" followed by "Install Certificate..."
You will then be prompted with a wizard to take you through installing the certificate and you can choose the default option for each question.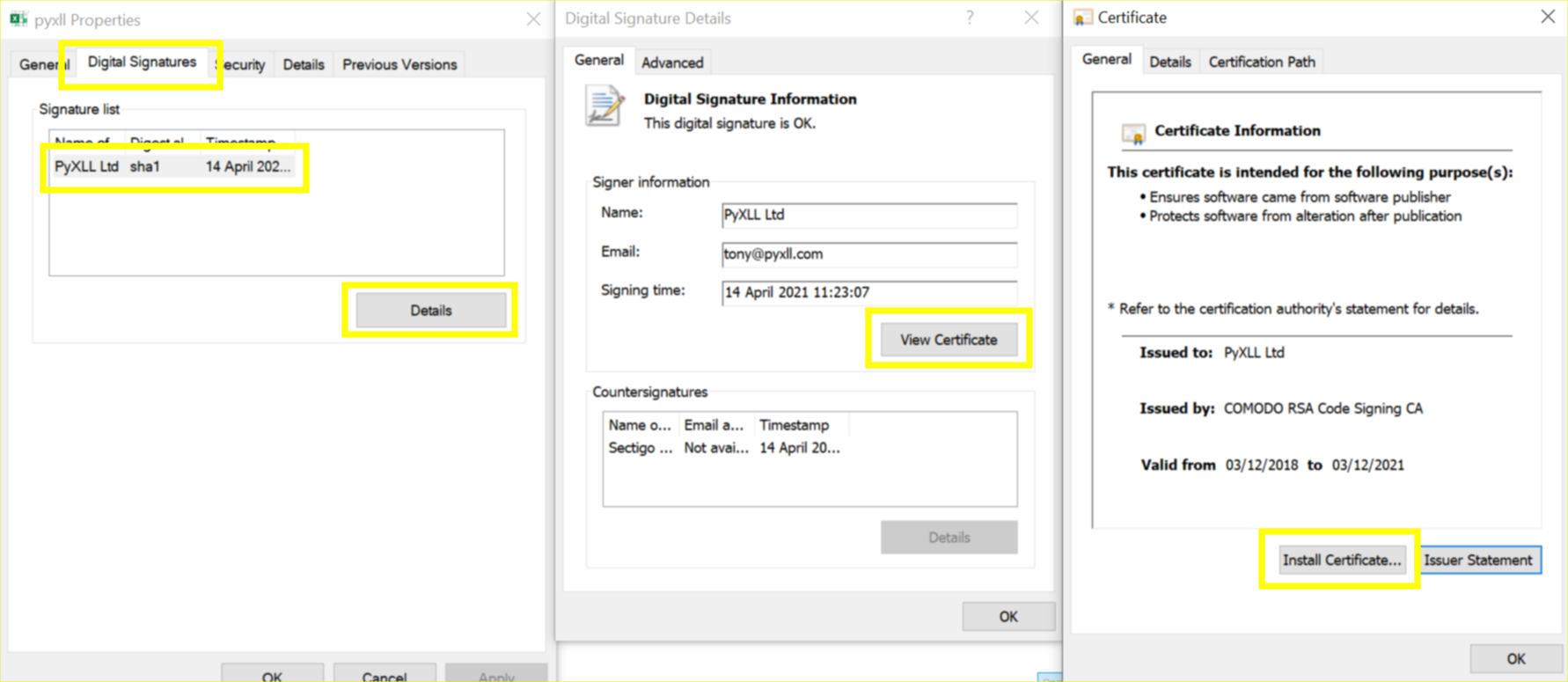 When installing the certificate you should install it into the "Trusted Publishers" certificate store.
Using a "Trusted Location" instead
You may not have permission on your PC to install a Trusted Publishers certificate. If this is the case go back to the Trust Center Settings in Excel and choose "Trusted Locations". Add the folder where the pyxll.xll file is located as a Trusted Location to enable you to load the add-in.